Sure, sex is cool and all, but have you heard of watching Marvel movies?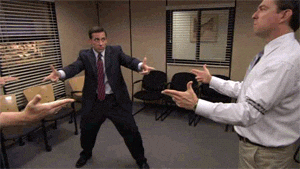 16 - she/her - ENFP 
 Hello! My name is Bronx. I'm an after effects editor  (Check out my instagram // way more active there)and I enjoy doing art. I'm a theatre kid and want to be an actor or storyboard artist one day, maybe even a game show host like one of my idols Richard Dawson. I also love Marvel movies, We Bare Bears, the Nightmare on Elm Street series, the Office, 60s-80s music (Queen is my fav, I loooove Deacy) and anything Ant-Man and Bela Lugosi related. I hope to make friends here and get to know y'all.  
Bronx (God of Mischief)'s Blog
Posted on August 4, 2017 at 11:39pm 0 Likes
Hello! I'm Bronx
I do art commissions and would  like a blog post dedicated to it in case anyone is interested. 
----
Here is some commission information…
Continue